Tuesday, 13 November 2018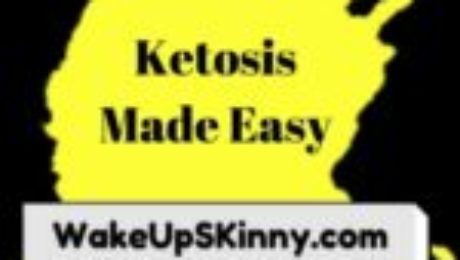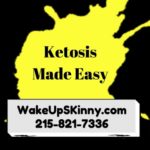 Hello and welcome to our website. In today's article I'm going to give you 3 great recipes for ketosis friendly smoothies. If this is your first time visiting our website and you would like more information about our Philadelphia medical weight loss program, I invite you to call and schedule your free consultation with us. Just call us at 215-821-7336 and Lisa will gladly schedule you for your free weight loss consultation.
I would like to thank all of you for referring your family members, friends and coworkers to us. Over the years our practice has grown, and we have you are wonderful patients to thank for our success. We do our best to treat everyone like family. Ketosis and intermittent fasting are 2 of the most popular health trends today. So much so that there are now conferences specifically on fasting and ketosis.
And I have recently attended one of these conferences. And I must tell you that I was very impressed with all of the scientific information on fasting and ketosis and the benefits of each and of course the proper way to follow these practices. There are of course pros and cons to fasting and ketosis and there are many different types or protocols for fasting and ketosis type diets. If you are considering these types of nutritional protocols and need help, just call I will gladly help you put together a program.
Please note that losing weight does not require that you must fast or follow a ketogenic diet but if you are interested in these types of program, I can definitely help you with them.
Throughout the years our patients have had tremendous weight loss success just by following a regular diet plan and not going to extremes. We like to work with people and develop a plan that is simple and easy for them to follow. We want to make a plan that you can follow for the rest of your life and not only lose weight but also maintain that weight loss. So again, if you would like to schedule a free weight loss consultation just call us at 215-821-7336 and Lisa will schedule your free consultation.
Here are the smoothie recipes:
Chocolate Strawberry Ketosis Smoothie
1 cup coconut milk
1 tbsp unsweetened cocoa powder
¼ cup frozen strawberries
1 scoop of our Solutions 4 protein powder
Blend and enjoy!
Frozen Peach Ketosis Smoothie
1 cup hemp milk
¼ cup of frozen peaches
1 tsp of mct oil
1 scoop of our Solutions 4 protein powder
Blend and enjoy!
The RAN Frozen Banana Smoothie
1 cup of unsweetened almond milk
1 frozen banana
1 tsp coconut oil
1 scoop of our chocolate Solutions 4 protein powder
Blend and enjoy!
I hope you enjoy the smoothie recipes.
If you're looking for a quick and easy ketogenic recipe give this a try:
Chicken Cauliflower Rice Bowl
4 ounces of cooked chicken (cooked rotisserie chicken from your local supermarket is fine)
1/2 cup of cauliflower rice (you can also get this from your local supermarket)
1/2 sliced cucumber
Olive oil and vinegar and season to your liking. You may also use any type of sugar-free salad dressing.
If you are in a rush for time you can use a rotisserie chicken from your local supermarket and you can even purchase the cauliflower rice from your local supermarket. I would start by heating the cauliflower rice in a pan stove and then add 4 ounces of your rotisserie chicken. Just warm everything nicely and then plate it, and your cucumbers and your dressing and you're all set for a great dinner.
I hope that you enjoy all of these recipes and if you, a friend, loved one, coworker or family member need help losing weight or help with improving overall health and wellness please call us and schedule your free weight loss consultation. Just call 215-821-7336 for your free consultation.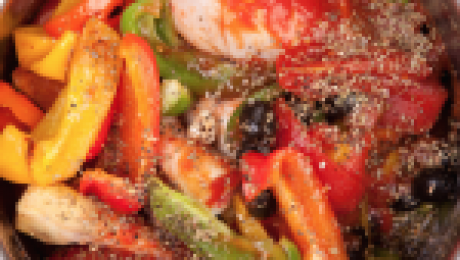 This is a slow cooker version of one of my family favorites. This recipe brings back fond memories of when I was a young boy. When my great-grandmother would make this the entire house smelled so good, it was unbelievable. Just thinking of it right now actually makes my mouth water, it was really that good.
Although nothing can compare to my great grandma's chicken cacciatore this recipe is delicious. It is also low-carb and packs quite a bit of good healthy protein that we know was necessary for healthy and successful weight loss.
So if you are tired of eating plain old cardboard tasting diet food I suggest that you give this recipe a try. And if you are one of our existing patients you know that we have tons of delicious recipes that not only taste good but they help you lose weight. So here is our low-carb version of chicken cacciatore. I hope you enjoy it as much as my family does.
Ingredients:
6 skinless chicken leg inside quarters
2 cups of no sugar added spaghetti sauce
8 ounces of whole mushrooms drained
2 tablespoons of dried oregano
1/2 cup of chopped onion
1 green bell pepper diced
2 close of crushed garlic
1/4 cup of dry red wine
Simply put everything in a slow cooker and stir to combine. Cover the slow cooker, set it to low, and let it cook for 7 hours. When the time is up, remove the chicken with tongs and put it in the big serving bowl. Thicken the sauce up a little bit by adding xanthan or guar if you need it to be a little bit thicker. Then just ladle the sauce over the chicken. Line this makes approximately 6 servings each with 42 g of protein, 11 g of carbohydrates, 4 g of dietary fiber, 7 g of usable carbs. This is an awesome recipe and again it's one of my family favorites.
So there you have it an awesome Italian style delicious weight loss meal that will analyze your taste buds and leave you with a smile on your face and a happy tummy.
If you need help with weight loss please give us a call for a free consultation at 215-821-7336 and let us help you achieve your weight loss goals.
Please come back in a day or 2 to her website because we are constantly adding awesome low-carb low sugar weight loss recipes to our website. or goal is to give all of our patients at least 2 – 5 new weight loss recipes every week.
Again if you would like help with your weight was just call us at 215-821-7336.