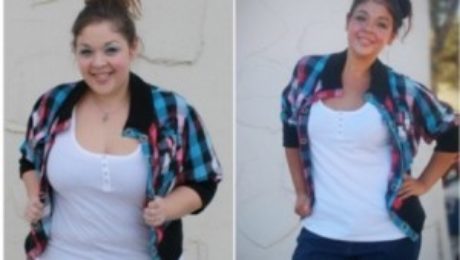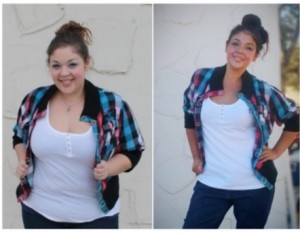 If you are ready to lose weight and look great call us and schedule your free medical weight loss consultation at 215-821-7336. Our medically supervised weight-loss program utilizes the highest quality appetite suppressant medications, weight-loss pills, vitamin B12 injection therapies and soon we will be adding homeopathic creams to help both men and women who are suffering from hormonal issues like menopause and low testosterone levels
Sadly, once we reach our mid-30s most of us start gaining weight no matter what we do. And this is because our hormones start decreasing sometime during her late 20s. So this means you could be eating the same foods and doing the same type of exercises that have kept you fit and trim during your teens and 20s but now all of a sudden you start gaining weight each and every year. And now these homeopathic creams gives us the ability to help you lose this weight by balancing your hormones. Adding these creams to our already successful medical weight loss programs will allow us to help even the most difficult weight-loss cases. So if you have tried everything and you have not been able to lose weight call us and let us help you.
The weight loss pills and appetite suppressant medications along with the vitamin B12 injection therapy do a fantastic job of helping to curb your appetite, eliminating your cravings and boosting your fat burning metabolism. And when combined with our nutritional and recipe protocols this has given most of our weight loss patients a very powerful combination of weight loss protocols to help them lose the weight that they wanted and reach their weight loss goals.
But now we should be able to get even better results and be able to help you even if you tried everything and have not been able to lose weight. So call us and set up your free medical weight loss consultation. Call us at 215-821-7336
With our weight loss plan you get to eat real food in we provide you with lots of delicious low-calorie recipes. If you are already one of our weight loss patients you know that every week I try to add more great recipes so in keeping with tradition here are some scrumptious recipes to help you lose weight and burn body fat.
Panini Prosciutto and Cheese*
Ingredients:
a large loaf of whole grain Italian bread

goat cheese – 2 ounces crumbled

fresh basil leaves – 1/2 cup

two medium tomatoes – sliced

thinly sliced prosciutto – 2 ounces

2 cups of arugula leaves

1 tablespoon of balsamic vinegar
This is a phenomenal recipe that reminds me of something that my great-grandfather  would enjoy. This makes four servings each of them has approximately 250 cal and 30 g of carbohydrates. First you should cut the bread in half lengthwise. I usually like to remove the extra dough from the inside of the bread. This normally leaves about a half-inch thick shell.
After that lightly coat the outside of the breadth with your olive oil nonstick cooking spray. Sprinkle the goat cheese over the cut side of the bread bottom. Then you can stop this with the basil, tomatoes, prosciutto and arugula. You can even drizzle over top some balsamic vinegar and cover this with the other half of the loaf of bread. Now to a large nonstick skillet with your cooking spray and let this preheat over medium heat. Place in the skillet and use another pan or something like that to apply pressure to flatten the sandwich out a little bit.
Normally it takes about 2 minutes for this to cook on one side and then turn it over and cook it for another 2 minutes or so until both sides are browned evenly. After that remove it from the skillet on a cutting board for at least 7 minutes. After that make sure that you use a serrated knife to cut the entire loaf into four portions. I usually like to serve the sandwiches warm or at least at room temperature.
Old City Style Pickled Okra
Ingredients:
Four cloves of garlic.

Four pods of hot pepper.

4 teaspoon of dillseed.

1 quart of vinegar.

1 cup of water.
Start by placing your garlic and hot pepper in 4 hot 1 pint jars. Pack the okra firmly into the jar and add the dillseed. Combine the vinegar, alum, water and salt and bring to a boil. Reduce the heat and let this simmer for approximately five minutes pour over the okra and then seal the jars.
Bella Vista Gino's Antipasto
Ingredients:
Two onions diced.

1 tablespoon of olive oil

Three stalks of diced celery.

2 pounds of salmon cut into 1 inch squares

¾ bottle with chili sauce.

½ cup of ketchup.

1 cup of diced mixed sweet pickles

2 – 3 tablespoons of Stevia.

¼ teaspoon of celery seed.

½ teaspoon of mustard seed.

Salt and pepper to taste.

One large  carrot diced.

Chopped mushrooms.
Start by salting your onion slightly in oil and then remove it from the heat. Add the remaining onion, chili sauce, celery, salmon, catch up. Stevia and pickles. Tie the celery seed and the mustard seed and a small cheesecloth bag and add this to the mixture. After that add the remaining ingredients and bring this to a boil and reduce the heat. You should cook this for about 45 minutes of course stirring it occasionally. After that you can refrigerated and it's always best to serve this cold.
Rittenhouse Square Stuffed Grapefruits
Ingredients:
2 eggs.

1 tablespoon of dry mustard.

1 tablespoon of salt.

A dash of pepper.

A dash of paprika.

¾ cup of Stevia.

1 cup of vinegar.

1 tablespoon of grass fed butter.

1 tablespoon of flour.

1 cup of milk.

One grapefruit sliced in half.

1 can of crabmeat finely shredded.
Now let's admit that this is a really great recipe and we start by beating the eggs in a small bowl and then add the mustard, salt, pepper, paprika and Stevia. Stir in the vinegar and mix this well. Melt the butter in the top of a double boiler over low heat. And then stir in flour. Add the milk gradually and bring this to a boil. Remove from the heat and mix in the egg mixture. Reheat this to boiling stirring constantly and cook until it's thickened. Let everything cool down in the mixture will start to think it thickened even more. Remove the membrane from the grapefruit and make large holes in the center for the crab meat. Moisten your crabmeat with the boiled dressing and spoon your crab meat mixture into the grapefruit. You can garnish this with a dash of paprika or even sliced olives or pimentos. You can even sweeten in grapefruit with some Stevia if you like before serving it.
Shrimp and Stuff
Ingredients:
fresh large shrimp – 1/4 pound

light cream cheese softened – 1/3 cup

fat-free milk – 1 tablespoon

1 stalk of celery finely chopped approximately 1/2 cup

1/2 cup of roasted red sweet peppers chopped

thinly sliced green onions – two large green onions

Cajun seasoning – 1 teaspoon

olive oil – 2 teaspoons

four 1/2 inch slices of French bread toasted

romaine lettuce – 3 cups  
First you should clean and devein your shrimp. Then set them on the side. In small bowl mix together the cream cheese and milk stirring this together until it's nice and smooth. Then stir in the celery, roasted red peppers and green onions and then set this on the side.
In a medium bowl toss the shrimp with the Cajun seasoning and put a large skillet over a medium – high heat add the oil and then add the shrimp and let this cook for approximately four minutes or until the shrimp are opaque. Then remove them from the heat.
Separate your bread slices on top of four dishes and then top with the cream cheese mixture, lettuce and the shrimp and if you like you can even sprinkle this with some parsley.
This is a fantastic recipe makes 4 servings each of them has about 260 cal and 20 g of carbohydrates.
South Philly Sal's Antipasto
Ingredients:
Cauliflower – 4 pounds.

Peeled silver skin onions – 3 pounds.

Chopped celery – 4 pounds.

Chopped green beans – 2 course.

Dill pickles – 2 course.

Catsup – 6 bottles

Vinegar – 1 cup.

Olive oil – 1 cup.

Olives – 3 cups.

Pimento stuffed olives – 3 jars.

Mushrooms – 2 cups.

Tunafish – 2 cans.

8 – 9 anchovies
This is a wonderful recipe in we begin by boiling or cauliflower for three minutes and then during this well. Separate the cauliflower into flour rents and combined with the onion, pickles, beans and celery. Then mix the catsup, oil and vinegar and a large kettle and add the vegetable mixture. Let the simmer for approximately 10 minutes. Add the olives and mushrooms and simmer this for approximately 10 minutes. Then stir in the tuna and anchovies and let it simmer for another 10 minutes. After that put this into an airtight container and refrigerate for about for about 30 minutes. This is a really great recipe and feeds large number of people.
Philadelphia Center City's Frosted Grapes – Sweet Treat Cheat
Ingredients:
2 bunches of white or green or even red grapes.

One egg white slightly beaten

2 cup of Stevia
This is a really juicy treat and super super sweet. Separate your grapes into small clusters and brush them with the egg white. After that just roll them in the Stevia. Place them on a wire rack to dry for about one hour. This recipe is very sweet recipe and I would only eat a few grapes at a time. This recipe is definitely not diabetic friendly LOL. This is for your one sweet treat cheat snack.
ChinaTown Teriyaki Steak Appetizers
Ingredients:
1 – 1.5 pounds of sirloin steak

¼ cup of olive oil

¼ cup of low-sodium soy sauce

¼ cup of honey

¼ cup of finely chopped onion

1 crushed clove of garlic

½ teaspoon of ginger
Begin by cutting your steaks into 1/16 inch strips across the grain. Combine the remaining ingredients in a large flat pan and add the steak strips. Marinate the strips for several hours then lift the strips of steak out of the marinade and shake off the excess marinade. Then place your strips on metal skewers and place on a grill and broil them over medium – high heat, just until they are browned nicely. Make sure that you are turning them periodically and brushing them with the marinade sauce. This recipe is always best when you eat it nice and hot.
Low Carb Pancakes and Syrup
This is a really fantastic recipe. This makes about 12 pancakes each of them being about 5 inches. a serving size is three pancakes in each of these servings has 170 calories, 15 grams of fat, 8 grams of protein and .6 grams of carbohydrates
Ingredients:

3 large eggs –  separate the yolk from the egg whites

2 tablespoons of vanilla egg white protein

1 teaspoon of vanilla extract

One teaspoon of stevia

Unsalted butter, ghee or coconut oil for frying
First you want to whip the egg whites in a bowl for a couple minutes and then mix in the yolks, protein powder, vanilla extract and stevia. after that, heat the oil in a skillet over medium – high heat and once the pan is hot for a one quarter cup of the batter into the pan and allow this to cook until the pancake is golden on both sides. This normally takes about two minutes for each side. After that remove the pancake from the skillet and set it on a plate. to repeat this with the rest of the batter until it's totally cooked. You will probably have to add more butter in between each of the pancakes. When you're ready to serve you can top the pancakes with any type of sugar free syrup.
Elyse's Favorite Burger*
Ingredients:
skinless tuna fillets – 16 ounces

one large egg

whole wheat bread crumbs – 1/4 cup

fresh tarragon – 1 tablespoon

salt – 1/4 teaspoon

black pepper – 1/4 teaspoon

flax seed meal – 3 tablespoons

flaxseeds – 1 tablespoon

one medium – large avocado sliced in half – remove the seed and the skin

white – 2 tablespoons

shredded lemon  peel – 1/2 teaspoon

lemon juice – 1 tablespoon

one clove of minced garlic

salt – 1/8 teaspoon

2 whole wheat sandwich thins

fresh spinach leaves – 1 cup

four slices of tomato
This is an awesome recipe makes approximately 4 servings each of them having 330 cal and 22 g of carbohydrates.
I prefer to use fresh tuna fillets but if you are using frozen first you have to fall your tuna. Then clean the tuna and then chop it and set it on the side.  Crack open the egg and beat it with a fork. Mix in the tarragon, breadcrumbs,  the salt and 1/8 teaspoon of the pepper. When this is all mixed nicely add the tuna and stir until everything is mixed together nicely. After that use your hands and shaped this into four 1/2 inch thick patties. Now in a shallow dish mixed together the flaxseed meal and the flaxseeds and dip the tuna patties into this mixture. Just be sure that it's evenly coated on both sides. Then spray a nonstick skillet with your cooking spray and heat over medium heat and add the tuna patties and let this cook for approximately 12 minutes or for as long as it takes to make sure that is totally cooked. While the tune is cooking in another bowl mash your avocado and then add mayonnaise, lemon juice, lemon peel, garlic, 1/8 teaspoon of salt and the remaining 1/8 teaspoon of pepper. You should continue to mash this and make sure everything is mixed well. When you are ready to serve this place one sandwich thin in each of your serving plates. And then top with the spinach leaf and tomato slices followed by the cooked tuna patties. Make sure that you spoon on top your avocado mixture evenly onto each sandwich.
If you need help losing weight call us now for your totally free medical weight-loss consultation. Call us now at 215-821-7336 and schedule your consultation with Dr. Kenny.
These recipes are taken from a great cookbook, the ultimate diabetic cookbook, from Better Homes & Gardens. It's the really good cookbook especially if you are diabetic. I highly recommend that you add to your library of cookbooks.