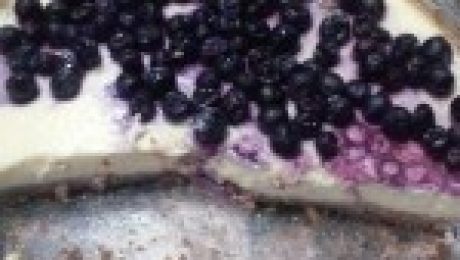 Yes it is possible to lose 2 – 5 pounds a week in our medical weight loss program while eating delicious cakes and other goodies like I have pictured here in this article.
In our medical weight loss program we believe we give you the best appetite suppressant medications and weight loss pills that will help decrease your appetite and get your hunger and cravings under control.
Lots of our patients tell us that they were never hungry and that losing weight on our program was the simplest and easiest weight loss program that they have ever done.
They also have told us that our weight loss program was not only simple and easy but it was the most fun because we gave them lots of recipes for delicious foods like a chocolate bomb weight loss shake, sugar-free blueberry ice cream, fat burning lemonade, espresso and ricotta cheese desserts and a multitude of of recipes for entrées, appetizers, desserts and even snacks.
One of my favorite recipes is for cheesecake that is sugar-free. And because yesterday was my birthday my wife made me my favorite sugar-free blueberry cheesecake. If you are already one of our patients you know that a few months ago I was diagnosed as having type II diabetes and that I have been trying to follow a sugar-free diet as much as humanly possible. And this sugar-free blueberry cheesecake recipe fits right into my new sugar-free diet plan because it has no extra sugar in it.
(If you are presently not one of our patients you can read all about my personal story about being diagnosed with diabetes in an another article that I have on this website titled "Confessions of a medical weight loss Dr.")
And even though I am a weight loss doctor  I actually ate quite a few slices of this delicious cheesecake yesterday and when I weighed myself this morning I actually weighed a half pound less.
So I know you can't wait to try this recipe for yourself so here it is:
Sugar Free Blueberry Cheesecake*:
Ingredients:
8 oz. of cream cheese, softened
1 cup of sour cream
4 eggs, beaten
1 tablespoon of stevia
¾ cup of xylitol
1 tablespoon vanilla
frozen blueberries (if desired)
Directions:
Beat the cream cheese until smooth. Mix in the sour cream, eggs, stevia, xylitol and vanilla. If you want a crust: Wrap foil around the bottom of a 10 inch spring form pan. Butter the bottom of the spring form pan and sprinkle ground walnuts or pecans on top. Pour the cream cheese mixture on top. Place the cheesecake in an oven safe dish that is larger than 10 inches. Pour hot water in outer dish so it reaches half way up around cheesecake. Bake at 350 degrees for 45 – 60 minutes until center is nearly set.
After removing it from the oven you can open the bag of blueberries and place them over top of the cheesecake. You can use blueberries or any other berry of your choice.
Then cool for 15 minutes. Scrape the sides of pan with a knife and release spring. Cool 30 minutes. Remove spring and refrigerate for approximately 4 hours. You can also make it in small ramekin dishes with no crust for individual servings. Make sure to reduce the baking time if you reduce the size of your pan.
*This recipe was taken from one of my my mentors Dr. Daniel Pompa from his website.
I hope you enjoy this recipe as much as I do. And from the picture that you see posted above you can see that I really did enjoy this cake LOL. But it was my birthday so I was allowed to cheat a little bit more than usual.
If you need help losing weight or achieving better health I invite you to call us for a free consultation. Call us at 215-821-7336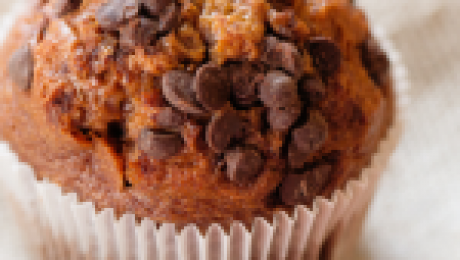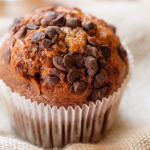 Lose 2-5 lbs a week and satisfy your sweet tooth with our medical weight loss program. Here are 3 recipes that will satisfy your cravings for sweets and still make you skinny.
In our medical weight loss clinics in Philadelphia and Feasterville Bucks County PA we believe that knowing what to eat is one of the main secrets to successfully losing weight. That is why we are are constantly giving you skinnylicious recipes that are delicious and conducive to you losing weight.
Chocolate Chip Strawberry Muffins*
This recipe makes 9 muffins. These muffins are very similar to the big products you can find in many high end coffee shops. They are deliciously chocolate , moist and studded with jewel like berries. You can also add 2 tbsp of good quality cocoa powder to the batter to create a double chocolate treat. Dark chocolate is actually very good for you because it contains antioxidants and is heart friendly.
Ingredients:
We will need coconut oil for greasing the muffin tin.
2 cups of almond flour
1/2 cup of mini dark chocolate chips
1/2 teaspoon of baking soda
a pinch of sea salt
3 large eggs
1 quarter cup of maple syrup or honey
2 tablespoons of coconut oil melted
1 tablespoon of fresh lemon juice
1 teaspoon of pure vanilla extract
1 cup of fresh strawberries trimmed and sliced
Directions:
Preheat the oven to 325 degrees Fahrenheit. Then lightly grease 9 muffin cups with coconut oil. Line the bottom of the cups with parchment paper and grease the parchment. In a large bowl stir together the almond flour, chocolate chips, baking soda and salt. In a small bowl whisk together the eggs, maple syrup, coconut oil, lemon juice and vanilla until well blended. Add the wet ingredients to the dry ingredients and stir to combine. Fold the strawberries and spoon the batter into the prepared muffin cups. Bake for 20 to 25 minutes or until a toothpick inserted into the center of one of the muffin comes out clean. Remove from the oven and let it cool on the rack for about 5 minutes in the muffin tin then turn out onto the rack let it cool and serve.
Chocolate Raspberry Donuts*
Ingredients:
Coconut oil for greasing the donut pans.
2 cups of find almond meal
1/4 cup of unsweetened cocoa counter
2 teaspoons of coconut flour
1 teaspoon of baking soda
a pinch of sea salt
4 large eggs
1/4 quarter cup of honey
1/4 cup of coconut oil
1 teaspoon of pure vanilla extract
1 cup of fresh raspberries
1/3 cup of dark chocolate chips.
Directions:
Preheat the oven to 350 degrees Fahrenheit and lightly grease a donut pan with coconut oil. In a large bowl stir together the almond meal, cocoa, coconut flour, baking soda and salt until well combined. Then in a medium bowl whisk together the eggs, honey, coconut oil and vanilla. Add the wet ingredients to the dry ingredients and stir to mix well. Carefully fold in the raspberries and chocolate chips. Spoon the batter into the donut pan and tap lightly on the counter to remove air bubbles. Bake for approximately 20 to 25 minutes until firm. Let it cool before serving.
Banana Vanilla Pancakes*
Vanilla and banana go together splendidly in this recipe and using a vanilla bean creates very rich flavor. Vanilla beans contain some B complex vitamins and traces of many minerals such as calcium, potassium, iron and zinc. This means that the vanilla can help regulate the body's metabolism and normalize heart rate and blood pressure.
Ingredients are as follows:
3 large eggs
2 large ripe bananas seeds from one vanilla bean
1 teaspoon of pure vanilla extract
3 tablespoons of coconut flour
1/4 teaspoon of baking soda
1/4 teaspoon of ground cinnamon
a pinch of sea salt
coconut oil for greasing the skillet and fresh fruit for topping. Directions:
Place the eggs, bananas, vanilla seeds and vanilla extract in a food processor and pulse until very smooth. Then add the coconut flour, baking soda, cinnamon and salt and pulse until smooth. Let this sit for about 10 minutes so the coconut flour can absorb the liquid.
Pulse again a few times. Place a large skillet over medium heat and brush with a bit of coconut oil.
When the skillet is hot add about one quarter cup of the batter and cook until bubbles appear on the top this should take about approximately 3 minutes.
Flip the pancake and cook until browned on the second side and cooked through. Repeat this process until all the batter is used. You can serve just topped with fresh fruit.
*Recipes are from the book paleo For Beginners by Fall River Press
If you need help with your weight loss call us for a Free Consultation at 215-821-7336