If you are one of our  medical weight loss patients you know that I am always trying new recipes that will make losing weight delicious, simple easy and fun. And if I may say so myself I have done a fantastic job in finding and experimenting with these 3 recipes. My favorite is the smoothie recipe because not only is this delicious but it totally satisfied my hunger. So in our efforts to have our weight loss patients lose 2 – 5 pounds a week here are the recipes: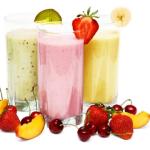 Dr. Kenny's Ultimate Weight Loss Smoothie: I just made this for breakfast this morning and it is one of the best tasting smoothies that I have ever had.
Ingredients:
 2 ounces of any non-dairy milk product like unsweetened almond milk –  hazelnut or coconut milk.
 2 ounces of heavy cream.
1 scoop of our Solutions-4 protein powder that is sugar-free and is very low in carbohydrates.
1 tablespoon of either almonds butter or melted coconut oil.
1 handful of kale.
 2 tablespoons of flaxseeds.
1/4 cup of blueberries –  optional. The blueberries are optional. I made the smoothie for my wife with blueberries because she likes things to be sweet tasting. But I made mine without the blueberries because I am trying to keep my blood sugar levels as low as possible.
Combine all of the ingredients into a blender and blend until nice and smooth.
This is a fantastic recipe because it gives you good healthy protein, good healthy  omega-3 fats and a nice dose of healthy nutrients and antioxidants from the kale and blueberries.
Egg Drop Soup*
Ingredients:
6 cups of low-sodium chicken broth
4 teaspoons of reduced sodium soy sauce
1 clove of garlic minced
1/4 teaspoon of ground white pepper
2 medium carrots
1/2 cup frozen baby peas
8 teaspoons cornstarch
4 eggs
2 green onions sliced
Instructions:
In a large saucepan combine 5 cups of the broth, the soy sauce, garlic and pepper. Bring them to a boil. Thinly slice the carrots and add them to the broth. Add the peas to the broth and return to boiling. Stirring the cornstarch into the remaining 1 cup of broth, stir into soup. Reduce the heat and cook and stir until slightly thickened and bubbly, cook and stir for 2 minutes more. Remove from the heat. Place eggs in a liquid measuring, and use a fork to beat the eggs. While gently stirring the broth, pour the eggs in a thin stream into the soup. The eggs will perform fine shreds.
This is a delicious low carbohydrate recipe that gives you plenty of good healthy protein and healthy fat. In order to keep my body weight down and also to keep my blood sugar levels down I eat this at least once a day. And I actually prefer it better with out the baby peas and carrots. But that is just my personal taste; my children actually enjoy it with the carrots and baby peas. So that's all up to your personal taste. Again this is an awesome recipe if you are trying to lose weight because it gives you a good amount of protein and good omega-3 fats. I hope you enjoy this recipe is much as I do. *This recipe was taken from the "ultimate diabetes cookbook" and this is a better homes and Gardens book.
Olive and Mushroom Frittata*
Ingredients:
1 tablespoon of olive oil
1 cup of sliced fresh cremini mushrooms
2 cups of coarsely shredded fresh Swiss chard or spinach
1 large shallot thinly sliced
4 eggs
2 egg whites
2 teaspoons of fresh rosemary or 1/2 teaspoon of dried rosemary crushed
1/4 teaspoon black pepper 1/8 teaspoon of salt 1/4 cup of thinly sliced pitted Kalamata olives
 1/3 cup of shredded Parmesan cheese
Directions:
Preheat the broiler. In  a broilerproof medium nonstick skillet  heat oil over medium heat. Add the mushrooms to the skillet and cook for 3 minutes stirring occasionally. Then add the Swiss chard or spinach and cook for approximately 5 minutes or until the mushrooms and chart are tender, stirring occasionally. Meanwhile, in a medium bowl whisk together the eggs, egg whites, rosemary, pepper and salt. Pour the egg mixture over vegetables in the skillet. Then cook over medium heat. Add the mixture sets  run a spatula around the edge of the skillet, lifting the egg mixture so the uncooked portion flows underneath. Continue cooking and lifting edges until the egg mixture is almost set and the surface is just slightly moist. Sprinkle with the olives, and then add the cheese over top of everything. Broil for approximately 4 inches from the heat for about 2 minutes or until the top is lightly browned and the center is set you should let this stand for 5 minutes. This makes 4 servings. *This recipe was taken from the "ultimate diabetes cookbook" and this is a better homes and Gardens book.
I hope you enjoy these recipes as much  As I do.
If you need help with weight loss and achieving your health and wellness goals please call us for a free consultation at 215-821-7336. Thank you and have a fantastic day.
*Recipes taken from the "ultimate diabetes cookbook" and this is a better homes and Gardens book.