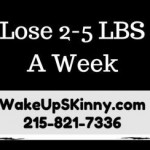 This article is for all of our wonderful patients in our Philadelphia Medical Weight Loss Program that came in this past Saturday and requested that I post a recipe for chocolate brownies, chocolate ice cream and good healthy protein bars that taste like dessert. So here our recipes for a Paleo Chocolate Brownie, Paleo Chocolate Ice Cream and Paleo Cookies and Cream Protein Bars. And the best part is that you don't have to bake any of these goodies. If you are new to our weight management program I invite you to call and schedule a consultation with our weight loss team. Call 215-821-7336 and schedule your consultation now.
Here are the great recipes:…
Brownies – Paleo Style
Ingredients For the Brownie Batter:coconut flour – 1 cup

cocoa powder – 1 cup

Total solutions 4 protein powder – 2 scoops chocolate

butter – 1 cup

sugar free maple syrup – 1.5 cups

mashed sweet potato – 1 cup

sugar free almond milk – 1 teaspoon
For the frosting you can use any sugar free chocolate frosting.
DIrections:
Take a 8 x 8 inch pan and line it with parchment paper. Mix the protein powder, cocoa powder and mashed sweet potato in a large bowl. Make sure that it's smooth and not lumpy. In another bowl stir in the syrup and butter. You might have to microve them a bit so it mixes nicely. Combine the ingredients of both bowls and stir until it's combined nicely. Now just pour the mixture into the pan and refrigerate. Allow it to become firm then add the frosting over top. Set it back in the refrigerator to set a bit more… Then enjoy!.
Cookies and Cream Protein Bars
I have to tell you that this is a fantastic recipe and it's especially good after a good workout. And these protein bars are going to be gluten-free, dairy free, sugar free and vegan.
Ingredients:

coconut flour – 1 cup

almond flour – 1/2 cup

total solutions 4 vanilla protein powder – 1/2 cup

Stevia or any other type of sweetener – 2 tablespoons

vegan – gluten-free – dairy free – sugar-free chocolate sandwich cookies – 2 – 3

any type of not butter – 1/2 cup

sugar-free maple syrup – 1/2 cup

any type of dairy free milk such as sugar-free almond milk – 1 tablespoon
Let's start by taking a lower baking dish grease it and then line it with parchment paper and then grease the parchment paper and set this bowl on the side. Then take the granulated sweetener, protein powder, sugar free chocolate cookies that we have broken into large chunks or larger crumbs in the flour until a large microwavable safe bowl and mix itre. In another microwave safe bowl add the liquid sweetener and butter until it's totally melted. Then pour your mixture into the dry mixture and stir it until everything mixes nicely together. It should be a bowl of large crumbs. Next add your milk preferably a couple tablespoons at a time while stirring it will form a nice thick batter. Now all that we have to do is take this mixture and pour it into your baking dish and press it down. Then just refrigerate this for at least 30 minutes.
Chocolate Ice Cream
Ingredients:

banana – 2 – 3 bananas

any type of not butter such as cashew or almond butter – 1 – 2 tablespoons

cocoa powder – 2 tablespoons
First cut your bananas into slices and place these into the freezer and give them time enough to freeze. Your bananas have to be frozen before you begin making this recipe. Now and your frozen bananas into a blender and blend them for about 8 test 10 seconds and then pour in the almond butter and cocoa powder. After that I usually like to polls the blender so that everything blends together nicely. Then just pour into a bowl and enjoy.
If you need help or loved one needs help losing weight call us and schedule your weight loss consultation. Call us now at 215-821-7336.
Or for more information on our Philadelphia weight loss program just give us a call and we can tell you all about it. Call 215-821-7336.
Our program includes an initial medical consultation and evaluation and we may use weight loss pills, diet pills, appetite suppressant medications, vitamin B12 injections, sensible meal plans, exercise plans and even meal replacement programs. We will do our very best to help you lose weight and improve your health and wellness. We also have programs for improving muscle mass and with the proper nutrition most people experience a nice boost in their energy levels.
Call us now and let us help you achieve your health and fitness goals.