Friday, 01 September 2017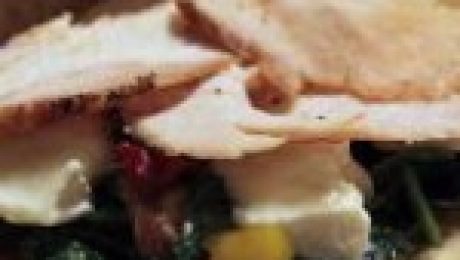 Medical Weight Loss in Philadelphia's Paleo and Ketosis recipes for fast safe weight loss. If you would like more information about our medically supervised prescription weight loss program just call us and schedule your free weight loss consultation. Call us at 215-821-7336 and schedule your appointment now.
Here are the recipes:
Grandmom's Keto Style Cabbage and Kielbasa
Ingredients:
bacon/6 slices chopped into pieces
garlic – three cloves of raw garlic
beef bone broth – ¼ cup
yellow onion – ¼ cup of chopped onion
Stevia – 1 teaspoon
red pepper flakes – ¼ teaspoon
find Sea salt – ¼ teaspoon
caraway seeds – 1 tablespoon cabbage – 1 small head of cabbage sliced into noodle like strips
kielbasa – 1 pound of kielbasa cut into 2 inch length pieces
mustard – ½ cup of mustard
Let's start this great recipe by frying the chopped bacon in a large skillet until it's browned. After it's browned remove it from the pan and gently spoon it over top of the paper towel and let it drain you can even pat the bacon with another paper towel to make it less greasy. Next, mash your three cloves of raw garlic and place them in the pan and add the red pepper flakes, Stevia, broth, onion, caraway seeds and salt and stir everything so a combined nicely. Then add the cabbage and mix it so that the ingredients are stirred in nicely with the cabbage. Just place the cover on the pan and let this cook on medium heat for about 11 – 14 minutes or for as long as it takes the cabbage to become tender. Add the kielbasa to the pan and cover it and let it cook for another 10 – 15 minutes; just make sure that the kielbasa is cooked thoroughly. Finally, just spoon the bacon pieces over top and you can serve it with your favorite mustard.
Lettuce Wraps
Ingredients:
Bibb lettuce – 8 leaves
mayonnaise – 3 tablespoons
mustard – 3 tablespoons
sliced roast beef, pepperoni, salami or ham – which every you like – 8 slices
cheese – 8 slices of any cheese of your choice
Other ingredients can include avocados, eggs, tomatoes, cucumber or any other type of vegetable that you like.
Now for this super quick and and tasty recipe you just lay your lettuce on a plate. Read your mayonnaise and mustard over top of each leaf. Then put your cold cuts and your cheese and any of the other ingredients on top of your mayonnaise and mustard and roll the leaf up and enjoy.
I hope you enjoy these recipes.
If you, a family member or friend need help losing weight just call us to schedule your free weight loss consultation. Call us at 215-821-7336 and schedule your appointment now.