Sunday, 09 September 2018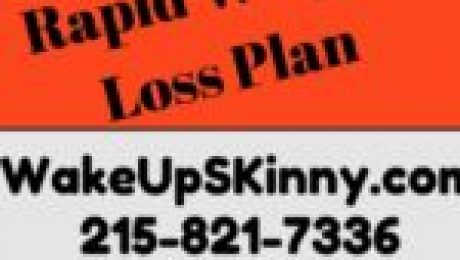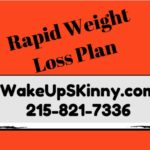 Now that summer is over, and the children are back in school most of us are getting back to our normal routine. For many, this includes losing the weight we gained over the summer. Many of us enjoyed vacations, parties, celebrations and barbecues and subsequently gained weight. If you are looking to lose weight and would like more information on our weight loss program just call us at 215-821-7336 and schedule your free weight was consultation.
Our Philadelphia weight loss program includes a consultation with the doctor, weight loss pills – appetite suppressant medications, vitamin B12 injection therapy and of course proper instruction in a diet and exercise plan. We will give you meal plans in addition to updating this website with recipes that taste good and will help you reach your weight loss goals. We also will review trending topics in health, wellness, nutrition and of course weight loss. One of the most popular recent topics in weight loss is the ketogenic diet.
And that is why our most recent articles have been about the ketogenic diet. In our medical alert loss program, we use different diet plans for different people. Many people are fine following a diet plan that includes a little bit of everything while others may need the to follow a plan that is a bit more specific. I am a perfect example of this because I am diabetic and there are certain foods that I should definitely avoid because they will spike my blood sugar levels way too high. So, whatever your specific needs are we will develop a plan specifically for you.
In today's article we are going to give you two great recipes to help you lose weight with our weight loss program. Today's recipes are for a Blueberry Ketosis Smoothie and a Chocolate Banana Cheesecake. These recipes are great if you are following a low carbohydrate diet.
Here are the recipes:
Blueberry Coconut Ketosis Smoothie  XVIII
Coconut milk – 1 cup
Blueberries – ¼ cup
Protein powder – 1 scoop
Vanilla extract – 1 teaspoon
Coconut oil or MCT oil – 1 teaspoon
Ice – ½ cup
Combine in a blender, blend and enjoy!
Chocolate Banana Cheesecake (cupcakes)
I have coconut oil as an ingredient in this recipe but if you do not like the taste of coconut oil you can use refined coconut oil that does not have the coconut taste. This recipe has 2 parts, one for the cake / base and one for the topping.
Ingredients for the cake:
cream cheese – 5 ounces
butter – 1.5 ounces
coconut oil – ¼ cup
erythritol – 1 tablespoon
vanilla extract – 1 teaspoon
optional: banana extract – ¼ teaspoon
Mix together
Ingredients for the topping:
Coconut oil – ½ cup
Cocoa powder – 1 teaspoon
Erythritol – 1 teaspoon
Mix together
Add the cake mixture to a cupcake tray. Use a spoon and fill the cupcake tray with the cheesecake mixture. Make sure to leave room for the topping, so do not fill the cheesecake batter to the top.
Next, place this in the refrigerator for about 15 minutes. Then take your tray out of the refrigerator and top the cakes with the chocolate topping. Finally place the tray into the refrigerator and leave it until it sets nice and firm. I usually like to leave mine in refrigerator overnight.
I hope you enjoy these recipes. If you would like help losing weight I invite you to call us and schedule your free weight loss consultation. Just call us at 215-821-7336 and we will gladly schedule your free weight loss consultation.