Wednesday, 09 August 2017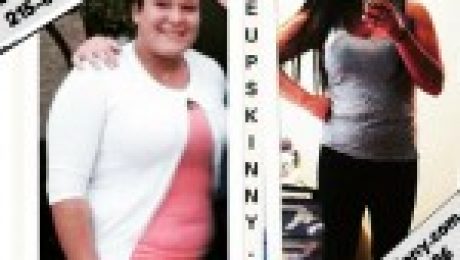 If you are looking to lose weight and keep it off here are 4 great recipes to help you. The recipes are some of my favorites. They are Thai Coconut Bliss, Roma Salad, Italian Salad and Caprese Island Salad.
Here are the recipes:
Thai Coconut Bliss
Shiitake mushrooms (thinly sliced)- 1 cup

Fresh basil (chopped)- 3 tbs

Fresh lime juice- ½ cup

Celtic sea salt- 1 tsp

Meat from 3 young coconuts

Coconut water- 1 ½ cup

Fresh ginger (minced)- 1 tbs

Olive oil- ¼ cup

Dates (pitted)- 4

Nama Shoyu soy sauce- 1 tbs

Clove garlic- 1

Take a small bowl to mix basil, mushrooms, sea salt, and ¼ cup lime juice. Once thoroughly mixed, put to the side. Using a blender, add in dates, soy sauce, coconut meat, rest of lime juice, olive oil, ginger, and coconut water. Blend until smooth. Add mixture into seperate bowls and top it off with mushroom mixture. Enjoy! This recipe makes 3-4 servings.
Roma Salad
Romaine lettuce – 1 head chopped

arugula 2 cups chopped

red or yellow bell peppers -2 large Peppers chopped

tomatoes – 4 Tomatoes chopped

zucchini – 1 large zucchini julienned

Basil – 1/4 cup of fresh chopped basil

olive oil –  two tablespoons of olive oil

minced garlic 1 tablespoon

black pepper and sea salt to taste

Combine all of the vegetables into a very large bowl and  then just dress the salad with the pepper, salt, garlic and olive oil. and of course the basil as well.
Italian Salad
Grape tomatoes – 1 cup sliced in half

cucumbers – one half cup of chopped cucumbers

sweet onion – 1/4 cup chopped

pepper – 1 red bell pepper chopped

mint – 1/2 cup of chopped mint

parsley – 1/2 cup of chopped parsley

minced garlic – 1 tbsp

Ginger – 1 tbsp of minced ginger

olive oil – 1/2 cup

low sodium soy sauce – 2 tablespoons

Mix all of the vegetables in a large bowl then add the dressing ingredients and serve.
Caprese Island Salad
Buffalo mozarella cheese – 10 thin slices

plum tomatoes – 2 Plum tomato sliced one quarter inch thick

fresh basil – 10 leaves

balsamic vinegar just a light drizzle

olive oil just another light drizzle

chop 1 clove of garlic

salt and pepper to taste
This is a really great recipe start by layering  a slice of cheese followed by, slice of tomato and basil leaf. drizzle over top your olive oil, balsamic vinegar and then add a pinch of the salt, garlic, pepper and then enjoy. You can even mix all of the dressing ingredients together and then just use a spoon and pour it over top of the individual portions.
So there you have it, 4 of my favorite recipes that have helped me lose weight and keep it off. If you would like more information on our weight loss program I invite you to call us and schedule your free weight loss consultation. Call us now 215-821-7336 and schedule your consultation now.