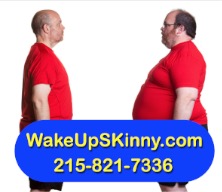 In our medical weight loss program most people lose approximately 2 – 5 pounds a week. But sometimes you may need to lose weight a bit more quickly. And that's what our 3 day fat cleanse is for. Most of the patients doing our three-day fat cleanse along with our weight loss pills lose about 3 – 5 pounds in 3 days.  
Just make sure that you do not do this cleanse for more than 3 days because you do not want to lose too much weight too quickly. And do not start this cleanse without discussing it with us first. Whenever you are doing any type of cleansing program you need to discuss it with a medical doctor first.
The weight loss program starts first with weight loss pills like:
Phentermine

Adipex

Bontril

Phendimetrazine

Belviq

Qsymia

Topamax

Topiramate

Contrave

Combined with Vitamin B12 injection therapy and a diet and exercise plan made specifically for your metabolism and body type.

Most of our patient seem to lose the most weight with the Phentermine and Phendimetrazine appetite suppressant medications.
I am going to give you the rules of the program first. Followed by the foods you are allowed to eat on the plan and then I will give you the daily menu for each day – what you should be eating for breakfast, lunch, dinner and snacks.
There are a few rules that you must follow when doing this three-day cleanse. Please make sure that you follow each and every rule.
Here are the rules:
Only eat the foods on the list. DO NOT eat foods that are not on the list.

The only type of exercise you may do during the three day cleanse is low-intensity cardiovascular exercise; like walking or riding a stationary bike.

For lunch and for dinner females may eat 3-4 ounces of protein per meal; and males may eat 4-5 ounces of protein at lunch and at dinner time.

Depending upon your body type and size, if you have a piece of beef, chicken or fish that is about the size of your palm – that is usually the correct amount for you to eat.

You can eat an unlimited amount of the vegetables on the list. You are allowed to eat the vegetables on the list until you are full. Salads with these vegetables can be eaten until you are full.

You can use olive oil, freshly squeezed lemon juice and Bragg Apple Cider Vinegar with your herbs and spices.

You are only allowed to eat 2 pieces of small fruit a day.

Nuts and seeds should be limited to ¼ ounce a day for both men and women.

Do not eat peanuts.

Take your body weight and divide that in half and that is the number of ounces of water you should be drinking daily.

Do not drink alcohol for the 3 days doing the cleanse.

For sweeteners you can use Stevia & Xylitol.

No flavored creams like french vanilla cream in your coffee.

No bread, pizza, egg rolls, ice cream, candy bars, pasta, rice, oatmeal, grains or foods that contain gluten. If it is not on the allowed food list do not eat it for the 3 Day Cleanse.
Here are the foods you may eat during the 3 day cleanse. Do not eat foods that are not on this list.
Proteins:
Eggs

Beef

Venison

Chicken

Turkey

Wild Game

Fish
Fruits 1-2 a Day – Limit of 1-2 pieces of fruit daily. A small piece of fruit or a ½ cup of fruit is 1 portion size
Strawberries

Acai Berries

Lime

Kiwi

Blueberries

Goji Berries

Apples

Grapefruit

Raspberries

Cherries

Pears

Rhubarb

BlackBerries

Lemon

Cranberries
The Following Fruits May Be Eaten in Moderation:
Vegetables – Unlimited
Asparagus

Brussel Sprouts

Collard Greens

Ginger Root

Olives

Water Chestnuts

Bell Peppers

Cabbage

Cucumber

Green Beans

Onions

Beats

Cauliflower

Egg Plant

Green Lettuces

Swiss Chard

Zucchini

Broccoli

Celery

Garlic

Kale

Radishes

Avocado

Carrots

Corn
The Following May Be Eaten in Moderation:
Nuts and Seeds – NO more than ¼ cup a Day:
Almonds

Walnuts

Pistachios Unsalted

Sunflower Seeds

Chia Seeds

Pecans

Brazil Nuts

Cashews

Pine Nuts

Chestnuts

Sesame Seeds

Macadamia Nuts

No Peanuts Are Allowed They Are a Moldy  Biotoxin
Beans – DO NOT eat more than ¼ to ½ cup of beans a day.
Pinto Beans

Black Beans

White Beans

Lima Beans

Adzuki Beans
Condiments:
Guacamole

Braggs Liquid Aminos

Herbs and Spices Basil, Rosemary, Curry, Cinnamon Etc.

Bragg Apple Cider Vinegar

Hummus

Organic Flavorings – Vanilla, Almond Etc.

Balsamic  Vinegar

Mustard

Pepper

Sea Salt
Oils:
Beverages:
Purified, Non-Chlorinated Water

Herbal Teas – Organic Green Tea, Yerba Mate Tea, Oo-Long Tea and,  Chamomile Tea

Raw Vegetable Juices

Club Soda with Stevia Flavors

Black Coffee – With 2 – 3 Teaspoons of Light or Heavy Cream or Half-And-Half. No flavored coffees and coffee creams.
Sweeteners:
Here is your daily menu:
DAILY MENU
Weight Loss Pills
60 Minute Walk  
Breakfast:
Small Fruit or ½ cup of fruit

Pure Water Black Coffee (organic preferred)

Green Tea – Oolong Tea – Yerba Mate Tea

* Throughout the day drink 1⁄2 your body weight in ounces of water (Glass Water Bottle Preferred)
Lunch:
Protein – Females 3-4 ounces. Male 4-5 ounces.

Veggies – unlimited for the vegetables listed above.

Pure Water – Green Tea – Oolong Tea – Yerba Mate Tea
Afternoon Snack:
Nuts or 2 ounces of Protein or Healthy Fat

Pure Water – Green Tea – Oolong Tea – Yerba Mate Tea
Dinner:
Protein – Females 3-4 ounces. Male 4-5 ounces.

Veggies – unlimited for the vegetables listed above.

Pure Water
Evening Snack:
Hard-boiled Egg – Nuts –Veggies – Choose one

Chamomile Tea
Today I drank 1⁄2 my body weight in ounces: □ Yes □ No
Today I ate at least 3-4 cups of leafy green vegetables- romaine lettuce, spinach,etc:□ Yes □ No
If you need help losing weight call us for your Free Medical Weight Loss Consultation. Call us at 215-821-7336
Call us at 215-821-7336