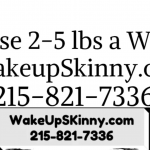 I hope everyone enjoyed time with friends and family this past holiday week. And yes that does include time with family and friends shopping for those great holiday deals. In today's article I am giving you a great recipe for a low carb keto bread. My wife made it last week for Thanksgiving dinner and everyone loved it. It was so good they could not believe that it was Keto and Paleo friendly.
Low Carb Bread
coconut flour – ½ cup

sea salt – ¼ teaspoon

baking soda – ¼ teaspoon

Eggs – 6 large

melted coconut oil – ½ cup
First preheat your oven to 350°F. Now let's sift the coconut flour, baking soda and sea salt into a large bowl. Then add the melted coconut oil and eggs while stirring everything together. Mix until it's smooth. Next take a bread pan, a small one, grease the pan, then fill it with the batter you just made. Only fill approximately  ⅔ of the pan with the batter. Let this bake for about 45 – 55 minutes. The baking time may vary depending on the intensity of your oven.
I hope you all enjoy this recipe as much as my family did. If you a friend or loved one needs helps losing weight, I invite you to call us and schedule your free weight loss consultation. Just call us at 215-821-7336 and schedule your appointment now.