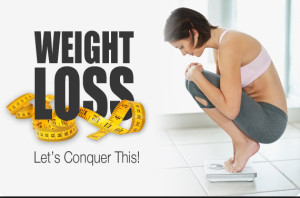 Hello everyone. Here are two delicious winter time recipes that are perfect for comfort foods and because they are low in calories they will help you lose weight and keep it off.
If you are new to our medical weight loss center just call us and schedule your free weight loss consultation. Call 215-821-7336 and schedule your appointment now.
Here are the 2 low calorie recipes I promised you:
Avocado Soup*
This is a phenomenal recipe it makes 6 servings and each has 64 cal, 5 g of fat, 5 g of carbohydrates in 2 g of protein.
The ingredients are:

2 small peeled and seeded avocados – cut up

1/2 cup of seeded and peeled  chopped cucumber

1/3 cup of chopped onions

1/4 cup of shredded carrots

14.5 ounces of reduced sodium chicken broth

1.5 cups of water with several dashes of hot pepper sauce

1/8 teaspoon of salt

1/2 teaspoon of paprika

1/3 cup of refrigerated fresh salsa

snipped fresh cilantro
For this recipe we're going to start by combining the avocados, onion, carrots, cucumber, garlic and the chicken broth in a blender and blend until everything is nice and smooth. Next add the water, hot pepper sauce and salt and cover this again and blended until everything is combined nicely and it's creamy and smooth. Then all you have to do is pour the mixture into a large bowl or Tupperware container and cover and refrigerate this for several hours. I usually like making this a day of head of time so we are enjoying a nicely chilled avocado soup when we do eat it. When you are ready to serve all you have to do is spoon the soup into your soup bowls and then sprinkle each serving way after paprika, salsa and snipped cilantro.
Black Bean and Chicken Pesto Wraps*  
This is a great recipe that makes approximately 4 servings each of them having approximately 300 cal, and 35 g of carbohydrate.
The ingredients are:

15 ounce can of no salt added black  beans – rinsed and drained

1/2 cup of loosely packed cilantro leaves

1/4 cup of chopped onion

3 tablespoons of lime juice

1 teaspoon of chili powder

two cloves of garlic minced

1 teaspoon of crushed red pepper

1/8 teaspoon of salt

12 ounces of skinless boneless chicken breast sliced in half and cut into strips

1/2 teaspoon of dried oregano – crushed

1/8 teaspoon of salt

2 teaspoons of olive oil

4 multigrain flatbread wraps

2 cups of fresh shredded fresh spinach

one small red pepper – cut into bite-size strips
In a bowl let's combine the beans, onion, cilantro, 1 tablespoon of the lime juice, 1/2 teaspoon of the chili powder, the garlic, crushed red pepper and 1/8 teaspoon of salt. Mash all of this together until it's just about smooth. You can use anything you like to mash this I use a potato masher.  Then just set this on the side. In another bowl toss the chicken breast strips with the rest of the chili powder, oregano and remaining 1/4 teaspoon of salt. Mix this nicely together so that the chicken absorbs all of the spices. Then you want to use a large skillet and cook the chicken in oil over medium – high heat for 4 – 5 minutes or for long as it takes for the chicken to be thoroughly cooked so that there is no pink remaining. After that remove from the heat and stir in the leftover 2 tablespoons of lime juice. To make the wraps all you have to do is spread the bean mixture evenly on each of the 4 wraps. Then top with the spinach, sweet pepper strips and the chicken and just roll them up and enjoy.
I hope you enjoy these recipes as much as I do.
For your free medical weight loss consultation call us at 215-821-7336 and schedule your consultation.