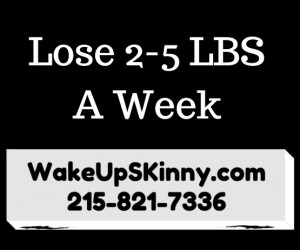 In our Philadelphia Medical Weight Loss Program most patients tell us that they aren't really hungry because the weight loss pills, appetite suppressant medications and diet pills do a great job of controlling hunger and cravings. But you still need to eat if you want to lose weight safely.  So here are 4 great recipes that have helped our Philadelphia Medical Weight Loss patients lose weight fast without being hungry. If you would like more information on our weight loss system call and schedule your free consultation with one of our Doctors or Physician Assistants. Call 215-821-7336 and schedule your free consultation now.
Asian Noodles Low Carb Style
shiitake noodles – 1 packet
coconut oil – 1 tablespoon
natural peanut butter – 1 tablespoon
chicken broth – 1 tablespoon
dark sesame oil – ½ teaspoon grated ginger root – ½ teaspoon
liquid Stevia – 1 drop
garlic – 1 clove
soy sauce – 1 teaspoon
scallion – 1 or more
Let's start by a pouring your noodles into a strainer and rinse them thoroughly. Next drain them and put them in a bowl that is microwavable safe and microwave them for approximately 2 minutes. After that drain them one more time and then microwave than for 1 – 2 minutes. After that place all of the ingredients into the bowl and blend it all nicely together.
Vanilla Cheesecake Snacks
This recipe makes 6 servings
softened cream cheese – 8 ounces
heavy whipping cream – ½ cup
3 – 4 tablespoons of vanilla extract you can use more extract if needed
eggs – 3 whole eggs
sugar substitute sweetener to taste
Start by a mixing the heavy cream and cream cheese until it's nice and smooth and then add the remaining of the ingredients. Take greased ramekins and pour the batter into them and place them on a cooking pan and let them bake at 350°F for approximately the 30 – 40 minutes. Just cook them for as long as it takes until you can place a toothpick into the cake and when you remove it it is clean. After that just set them aside and let them cool down. Just make sure that you refrigerate them before serving them.
Cocoa Nutty Keto Pudding
Sour cream – ½ cup preferably organic
unsweetened cocoa powder – 2 teaspoons
liquid Stevia drops – approximately 8 drops
almond extract – to taste, I usually like 1 teaspoon or so
This recipe makes one serving and it's so simple to make. All that you have to do is place all of the ingredients into a ball and stir until everything is mixed together nicely.
Keto Salty Caramel Coffee
1 cup of brewed coffee
heavy whipping cream – 2 ounces
sugar-free salty caramel syrup – 1 tablespoon
This recipe makes one awesome cup of coffee. Just make your coffee like you normally would and stir in the sugar free caramel syrup and heavy cream. Just be sure to mix in everything nicely.
Scrambled Eggs and Cream
2 large eggs
3 tablespoons of heavy cream
2 table spoons of butter
Stir together the eggs and the heavy cream. Place a pan over medium heat and melt the butter to grease the pan. Next pour in the eggs and heavy cream mixture and cook like you normally would scrambled eggs.
If you need help losing weight call us now at 215-821-7336 and schedule your free weight loss consultation now.